Covering the entire USA
Toll free 866-930-5397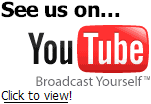 "Thousands of customers around the country have trusted us to provide them with the best products and service! Thank you for making our company the #1 online provider in our industry"

- Tommy Belton, Manager

METAL GARAGES NATIONWIDE SERVICE

If the map doesn't work, please click here to select your state.


Custom Metal Buildings
& Garages of all sizes!

Toll Free: 888-822-7767
Open: 8am to 7pm Eastern Time

Fax your project drawing to us for a custom quote. Fax Attention Tommy: 866-855-8597
(hand drawn or professional, both accepted)

We deliver and install to every state weekly.


Quick Tips

More affordable than Red Iron like buildings.
Not powder-coated steel, all of our buildings are build using galvanized steel.
One stop, we engineer your building, deliver and install it.
Quick service. Installation of a large 4,000 square feet building typically takes less than 2 weeks.
Our staff can quote you for your local area, let us help you figure out what you need exactly.
We are nationwide, but our sales office is only open 9am to 5pm, Eastern at 866-930-5397.
We literally have it all...
All major name brands, from do-it-yourself kits, to free installation, to Garages, Barns, RV & Boat Covers, Warehouses, Workshops, Metal Carports, & More...

Get a custom quote today, toll free
866-590-5397
Now delivered and installed
NATIONWIDE!

Engineered, Quality & Affordable

Questions? Just ask our friendly staff.

That's right, free delivery and installation on all of our metal structures! Ask about it today...


---


Why Buy From Us?

Our company covers more than 1,000,000 square feet (every year) with engineered metal structures. We have any option you're looking for, along with the name and brand you can trust. When you order a product that will last for years, you want a company that will be there for you, support the product you buy and stand behind it. You can count on our company to provide you with friendly staff to provide A+ service.

Sizes Available:

12' to 40' Wide, Up to 16' Tall, and any Length!

Got A Custom Project? We work with thousands of customers, each project is different. Leave it to our experts to assist you in finding what will fit your needs. Call us, we specialize in custom built outdoor covers. Toll free 866-930-5397 9am to 5pm Eastern Time.

Kits or Installation?

You pick! We carry both options for you, depending on what your need is, which brand your shopping for, etc.


Featured Brands...